You may have noticed that I have not been super active on the blog recently. Life has been a bit more busy than usual due to a hectic job and big life changes in the works. Recently I quit that hectic job and accepted a position in the craft beer industry! Before starting down a new life path with my dream job and an amazing company, I decided to flee the country for 10 glorious days to beautiful Belize. I am a firm believer in taking time off in between jobs to reset yourself, so I cashed in some frequent flyer miles and hopped on a plane (solo) to enjoy some quality alone time. This was the first time I have done a trip like this alone, and I have to tell you, it was incredible. I got to do whatever I wanted, whenever I wanted, felt safe and happy the whole time, and had a lot of time to reflect on things. Here is a recap of my trip, including the places, food, and beer that made it so great.


The Place
I split my trip into two parts, spending the first half in the Cayo district (jungle) and the second half on the water on a small island called Caye Caulker. In the jungle, I stayed in a tiny hut that served as home base for many adventures. It wasn't much, but with a flowing river in my backyard and plenty of Mayan ruins nearby, it was good enough for me. In Caye Caulker, I rented a house right on the water and spent my days in the sun Scuba diving, swimming, biking around, and drinking beers on my deck. Very relaxing. Part of the reason I loved my trip so much was because Belize was a very warm, friendly, and hospitable place. It helps that the main language is English, but the people were also great.
Not only were the people great, but the food was awesome. After long, hot days spent in the jungle climbing all over ancient Mayan ruins, a big plate of beans and rice with stewed chicken really hit the spot. I also had a massive chicken quesadilla one day that was unbelievably good with capers and basil inside. Sounds odd, but it worked. At the beach, lobster, grilled fish, and fresh fruit were staples at almost every meal. The best meal I had there was from a street vendor called The Budget Man. For $7.50 US I got lobster in garlic butter, carrot rice, and Creole vegetables. It was the perfect meal post Scuba diving and was enjoyed sitting on the sand overlooking the water with a beer in hand.
When it comes to beer, Belize does not have much variety. Belikin beer is pretty much all you get. It is brewed by the Belize Brewing Company in Ladyville, Belize (right by the airport) and has been around since the late 60's. You can tour the facility, complete with tastings at the end. They are the only ones that are allowed to brew in Belize I am told and pretty much the only beer you can buy. At the beach you can also find Red Stripe and Lighthouse, but I stuck to the local stuff. I made a comment to a local about needing to move to Belize and open a microbrewery, and he responded with a story about a guy that tried that once and got threatened to some degree by Belikin and had to shut down operations. I have no idea if the story is true, but I do know they certainly don't have any competition.
Even though Belikin is the only beer you can really get, it comes in a few varieties: a light lager (just called "beer" by the locals), premium, stout, and draft (which comes in a small black can).  I spent most of my time drinking the normal larger as it was my favorite, and also the cheapest. It is a very straightforward, clean, crisp beer. It is very low hopped with almost no bitterness, a bit sweet, and is really refreshing in the hot, humid Belize weather. Ringing in at 4.8% ABV, it is also a beer you can have a few of and still feel pretty good. It paired pretty well with all the food I ate, but my favorite combo was the beer with these friend corn things that were topped with shredded chicken and tomatoes (see the picture above). I can't remember the name of the dish, but it was great and was perfect with the beer. A bottle of beer ran me around $2.50 US on average. I ate at one restaurant that had beer on draft (not the canned version mentioned above). I gave it a try, but it was sadly not nearly as good as the bottled version. I am guessing unclean draft lines were to blame. After that I stuck to the bottles.
While the Belikin beers are good for the setting I was consuming them in, by the end of the trip I was really missing the variety and amazingness of the craft beer I can get in California. I had a layover in the Atlanta airport on the way home, so they first thing I did was order a Sweetwater 420. All was right again in my beer world.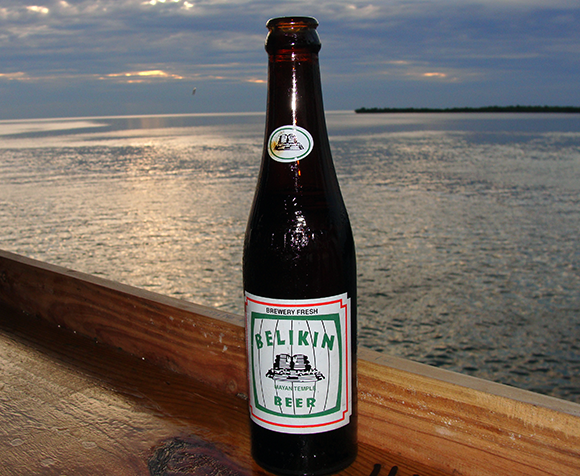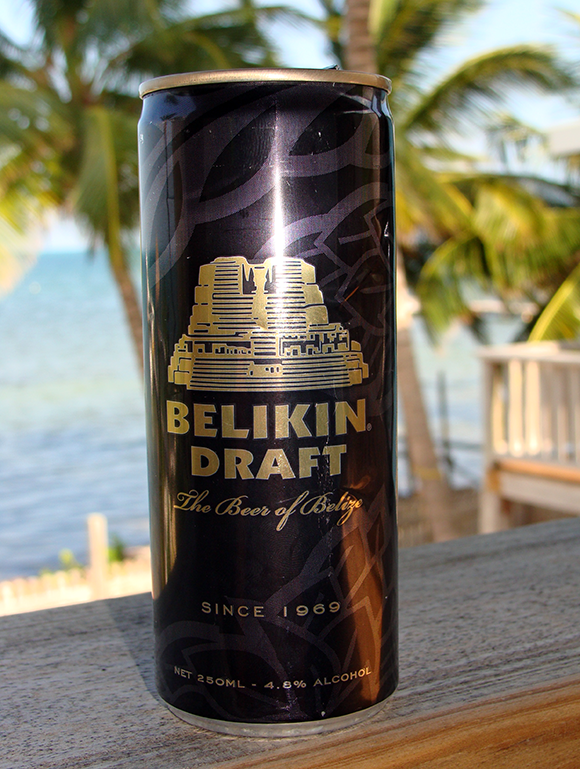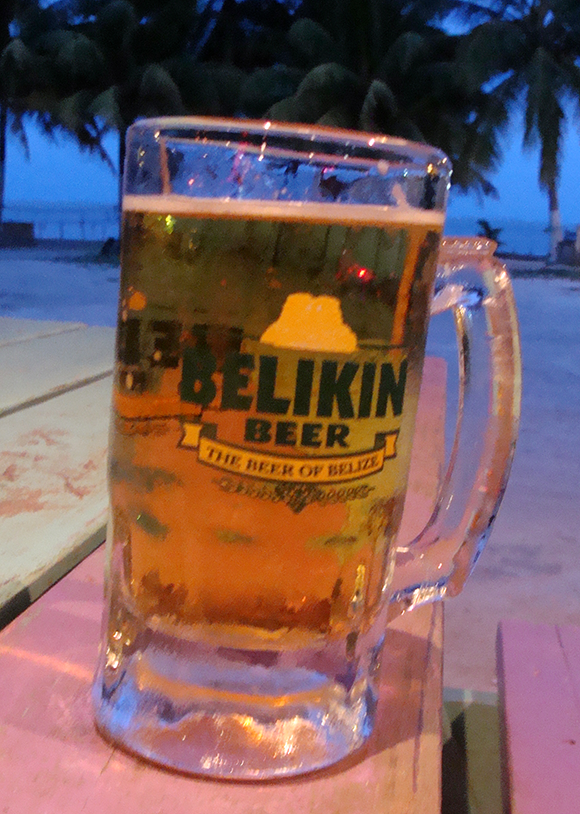 I cannot stress enough how awesome this trip was. It was exactly the experience I was looking for. The places, people, food, and beer made my trip what it was and I would not have changed a thing. If you ever get a chance to explore Belize, I recommended it without hesitation. Just make sure to invest in some good bug spray and sunscreen! I am now back in the US feeling relaxed and super ready to take on the new and exciting things that are headed my way! I can't wait.