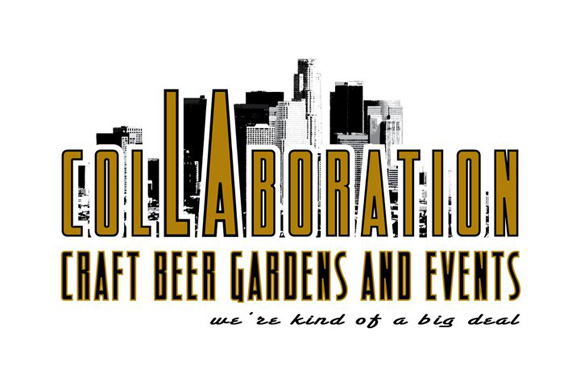 ColLAboration WinterFest, an awesome craft beer event in LA, is coming up and is one that is not to be missed (Pliny the Younger will be making an appearance. Need I say more?).  I know I'll be there on Sunday, 2/26 from 12 – 5pm for an afternoon of fun. Hope you will be too! You can find out more info on this mobile beer garden below, but first, the important stuff. Free beer! To help facilitate your attendance, The Beerista is excited to be giving away a free ticket and beer for WinterFest!
Giveaway:
This is sure to be a good time filled with lots of great beer and awesome company. The only thing that could really make it better would be getting in and drinking beer for free.
What you have a chance to win:
Your entry ticket: A ColLAboration glass (Of your choice, of course)
3 beer tokens (Free beer!)
Value: $25
What you have to do to enter:
Leave a comment on the "ColLAboration Giveaway" status, telling me what your favorite winter beer is. For me, it's Sierra Nevada Ovila Quad (I'd pair it with fig stuffed roasted pork loin). What warms you up?
Patiently wait until 2/22 when I pick a winner at random and make your day by giving you free stuff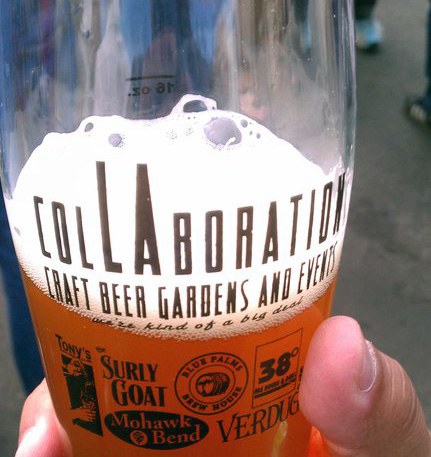 About the Event: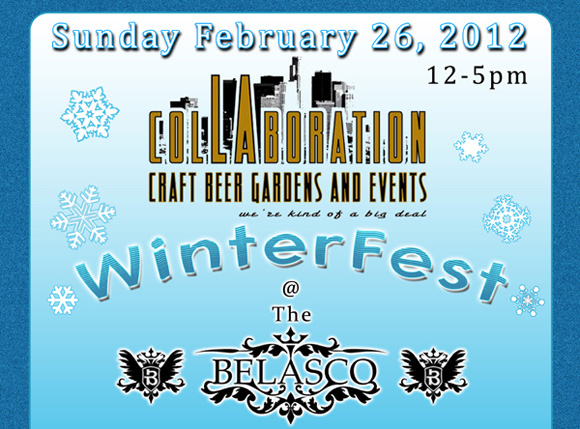 The fine folks behind some of the best beer bars in LA (Tony's Darts Away, Verdugo Bar, 38 Degrees, Surly Goat, Blue Palms, and Mohawk Bend) are at it again to bring us their latest ColLAboration creation: WinterFest.  They've pulled together an impressive selection of winter brews and other favorites from a great list of breweries, including Dogfish Head, Firestone Walker, Golden Road Brewing, Russian River and Sierra Nevada to share with us at this pop-up craft beer garden.  They've even managed to get their hands on the elusive Pliny the Younger to pour at the event, so you know the selection is going to be good. To complement all the wonderful craft beer, there will be a a fine selection of food for sale as well, so this will be a one-stop shop for all your Sunday afternoon fun.
For WinterFest they'll be mixing things up a bit and bringing the festivities indoors to the beautiful Belasco Theater in downtown LA. Not only will this ColLAboration be weather-proof, but it will also be super classy. Take a look at this place: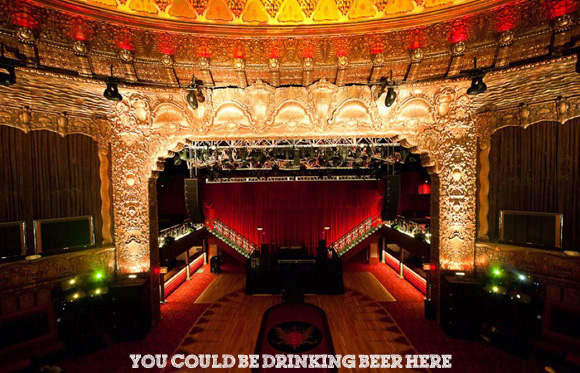 One of the best things about these mobile craft beer gardens is that they give us a chance to share a beer with other craft beer enthusiasts from the LA area in a new, unique setting. We all love our go-to beer bar, but WinterFest is a  good opportunity to shake things up a bit and have a change of scenery.
Hope to see you there!
 The Important Stuff:
What: ColLAboratin WinterFest
When: Sunday, 2/26/12, 12 – 5 pm
Where: Belasco Theater, 1050 S. Hill St. Los Angeles, CA 90015
More info: Facebook | Twitter