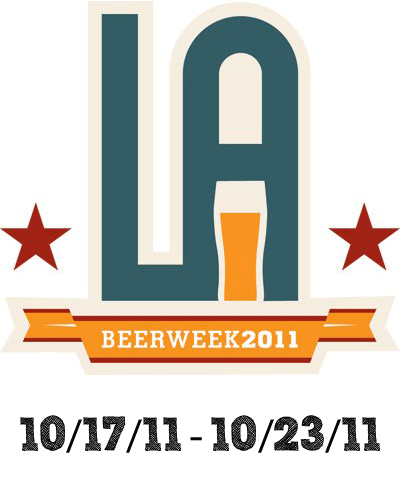 By now you should have had plenty of time to plan out your first 7 days of LA beer week and have an action packed 10/11 – 10/16 as a result. Now 10/16 – 10/23 is feeling pretty left out, so it's time to start planning for days 8 – 14 of your LA beer week. As promised, below are my top picks for not-to-miss events for this joyous time of year.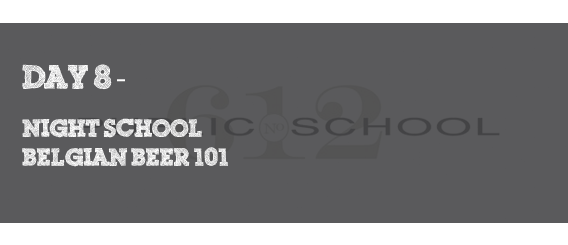 You can never know enough about beer. Take Monday night to get schooled by Trevor Mortensen on all things Belgian beer related. He will walk you through brewing techniques surrounding such favorites as Trappist, Abbey, Lambic, and Saisons. Plus, you get to drink the beers to reinforce what you are learning. And no school day would be complete without snacks, so Public School 612 will have plenty on hand.
Where: Public School 612 (612 S. Flower St., Los Angeles) – a trendy bar with fancy bar food and lots of beer in downtown LA.
When: Monday, 10/17/11, 7:30 pm
How: Call 213.623.1172 to make a reservation. You can find more info here.
Tips: I have only been to Public School 612 once and was a bit confused by the entrance. They share a space with the chain restaurant Daily Grill. So, while you may think you are in the wrong spot, you're not. Also, bring a notebook and take notes of your favorite styles. Use the knowledge you get from this class to go home and brew up your own style of your favorite Belgian Beer.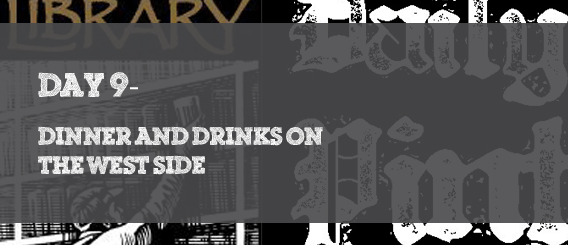 Take a break from the craziness that is LA beer week and have a relaxing evening on the west side in lovely Santa Monica. Start your night off by grabbing some dinner at Library Ale House and while you're there, take part in El Segundo Brewing Hoppy Excellence Night. Once you've had your fill, head over to one of the best bars around, The Daily Pint, for Belgian night.
Where: Library Ale House (2911 Main Street, Santa Monica)– a restaurant on Main St. in Santa Monica with a large menu and even larger beer list.   & Daily Pint (2310 Pico Blvd. Santa Monica) – a dive bar that features lots of rare and unique beers as well as a whiskey list that can't be beat.
When: Tuesday, 10/18/11, Whenever you want
How: Head to Main St. Santa Monica with a pocket full of quarters for the meters, park, then eat and drink at Library Ale House. Be sure to say 'hi' to the folks of El Segundo Brewing while you are there. Find more info about the event here. Digest your food at The Daily Pint with finely crafted Belgian beers which is a short drive or cab ride away.
Tips: The wait at Library Ale House can get pretty long, so give yourself some time. The weekdays aren't as bad. The bar area can get crowded and loud, but it's fun if you can find a seat. The patio offers a more relaxing atmosphere. Daily Pint has lots of fun games to play including shuffle board and Jenga to keep you entertained all night long.
This is perhaps the most unique event during LA beer week, which is why it made the cut for day 10 against some tough competition. You'll get to spend your night at the lovely craft beer bar, Mohawk Bend, earning your brews. That's right, you have to earn them. Stone Brewing will be on hand with some special surprises. Solve a riddle, earn a beer, drink it. And, since you'll probably work up an appetite solving all those puzzles, the restaurant will have a special menu on hand that will exclusively use produce from Stone Farms.
Where: Mohawk Bend, a large craft beer bar/restaurant in Echo Park that used to be an old Vaudeville theater. (2141 Sunset Blvd., Los Angeles)
When: Wednesday, 10/19/11, 6 pm – 9 pm
How: Eat a power lunch so you are ready to solve some riddles! All you need to do is show up at 6 pm with your game face on and earn your beer. There is no cover charge for this event.
Tips: While this is going to be a great event and lots of fun, I had a hard time picking just one thing to highlight for this jam packed day 10. Also check out the Telegraph Brewing Co. Pairing at the Curious Palate in Santa Monica and Eagle Rock Brewery Women's beer forum.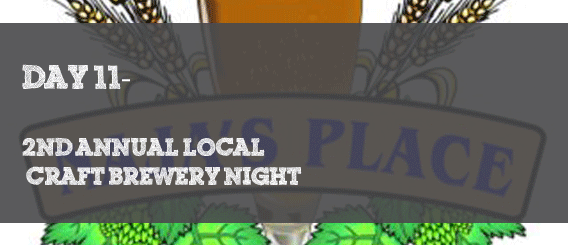 Day 11 brings us back to where this beer week got kicked off. This time you will be there to celebrate all the great local craft breweries that have sprung up in the LA area over the past few years. They will have 10+ local craft breweries there to represent and pour their beers. Breweries include Cismontane, The Bruery, Strand, and Golden Road.
Where: Naja's Place (154 International Boardwalk, Redondo Beach) – a great, casual craft beer bar that overlooks the waters of Redondo Beach.
When: Thursday, 10/20/11, 8 pm – close
How: Get on over to Redondo Beach and support your favorite local craft brewery.
Tips: While Naja's is fantastic for finding a great beer, their food selection leaves something to be desired. If you are looking to eat dinner in the area, but want something beyond fries and a hamburger, I suggest making a stop at Hudson House. Good food and they also happen to have some good beer.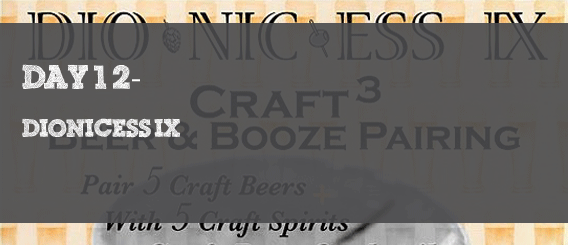 Gev Kazanchyan, a public health advisor is teaming with Dave "The Geuzehound" Watrous (Steingarten LA, Beachwood BBQ & Brewing) and chef/author Randy Clemens (The Sriracha Cookbook, The Craft of Stone Brewing Co.) for this grand meal. Market-driven bartender Matt Biancaniello will be on hand to whip-up 5 beer cocktails that will be served alongside 5 vegetarian dishes. The beer cocktails are designed to complement the food.
Where: Steingarten (10542 Pico Blvd., Los Angeles) – a California-inspired beer garden that serves up exotic sausage and beer.
When: Friday, 10/21/11 7:00 pm
How: Get tickets and more info here.
Tips: This is one of many LA Beer Week events that you can feel good about spending money on. Not only are you getting 5 servings of vegetables into your diet, but all the proceeds from this event benefit Real Medical Foundation, an organization that provides humanitarian support to people living in disaster, post-war and poverty stricken areas.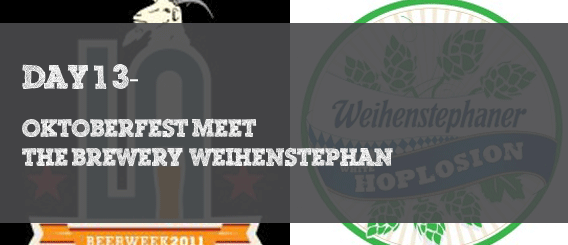 Have a laid back night in West Hollywood and get in touch with your German roots (real or honorary) at this event where you will have the chance to rub shoulders and drink the beer from the oldest brewery in the world – Weihenstephaner. They will be featuring German classics that date back to 1040 AD (the style, not the beer they are serving you) including White Hoplosion, Korbinian, and, Weihenstephaner Hefeweissbier.
Where: Surly Goat (7929 Santa Monica Blvd., West Hollywood) – WeHo's best craft beer bar with a laid back atmosphere, an outside patio, and 27 rotating taps.
When: Saturday, 10/22/11, 7 pm – 10 pm
How: All you need to do is get yourself over to Surly Goat around 7 pm and enjoy some classic beers from the country that helped make beer what it is today. You can find out more here.

Tips: There is no cover charge for this event, but there is also no food. Be sure to Yelp restaurants in the area to grab dinner before embarking on your German beer journey. There are a lot of well known restaurants in the area including Animal, Mozza (both Pizzaeria and Osteria), and Providence.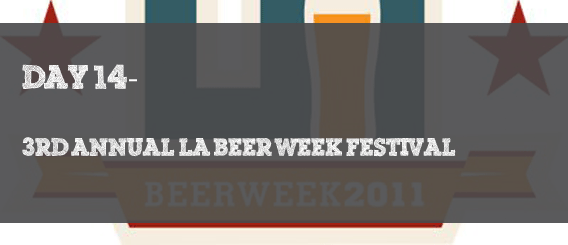 You did it! You survived all 13 days of LA beer week, so what better way to celebrate and spend the last day than drinking more beer? This is the capstone event to LA beer week and will feature over 70 craft breweries and some brews that are only available for LA beer week (such as the official beer of LA beer week, UNITY. It is a collaboration brew between Eagle Rock and Craftsman Brewing – A tamarind saison). The $45 ticket gets you unlimited 4 oz pours, so it's a good thing there will also be food trucks to help you soak up all the beer you are going to drink.
When: Sunday, 10/23/11, 12 pm – 4 pm
Where: Union Station, (800 N Alameda St., Los Angeles)
How: Buy a ticket here, find a designated driver, and go drink lots of beer with fellow craft beer lovers.
Tips: If you are beered-out at this point and don't want to spend any more money on events, you should consider being a volunteer at the fest. You'll get the chance to work alongside the brewery reps and invited to attend a post-festival V.I.P. party.