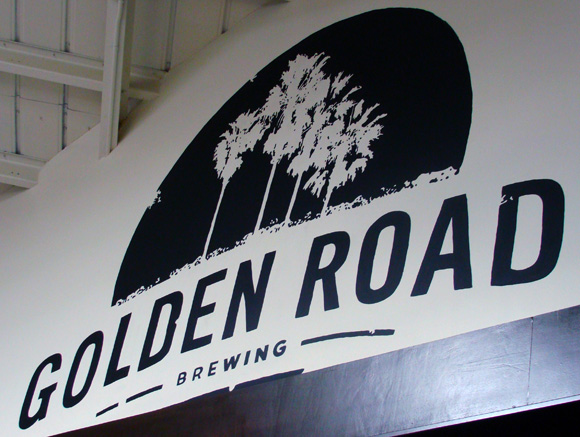 A little over a month ago I found myself rushing to wrap up a homebrew day so I could make it over to the sneak peak of Golden Road Brewing's pub. They had been offering up growler fills for a while out of the pub, but on 12/17/11 they announced via twitter that they had food and were pouring pints. That seemed like the perfect way to end a brew day and it was (check out my rundown here). The vibe that night was low key and quiet in the pub, which is the exact opposite of what it looked like this past Sunday when I visited. It was packed and very lively this time, and for good reason. The pub and company were celebrating it's official grand opening and the debut of their beautifully crafted canned beers.
The party Sunday went from 11am – 11pm, which are the new hours you can find the pub serving up their delicious food and beer 7 days a week. They were offering up some new food additions to the menu, pouring 10 Golden Road brews, had 11 guest taps, and serving burgers with their new canned beer on the patio BBQ style. I showed up around 1pm and the party was in full swing with an excellent crowd.
The lines to order food & beer were still pretty short, so that was my first stop. Scanning the list of new GRB beers I had yet to try, I went with a Get Up Offa that Brown and my companion went with the El Hefe Anejo. We grabbed some vegan meatballs to kickoff our lunch and settled in for the afternoon, with football on the TVs and good company to keep us entertained. The brown was awesome. I can safely say that was one of my favorite browns I have ever had. I talked to Jon (the head brewer) later that day and he said that he had been drinking a ton of the brown recently even though he wasn't normally a fan of browns. It is that good. For lunch I went with a new item, the vegan banh mi, coconut noodle salad and a Rye on the Palate. Here is a quick rundown of everything I tried Sunday:
Get Up Offa that Brown – Favorite beer I had all day. I think this is my new favorite brown. Slightly sweet, not too toasty, very addicting.
Rye on the Palate – Good rye beer (which I love). Next to some of the other beers I had, it got a bit muted, but very drinkable overall.
El Hefe Anejo – Woah! Talk about a unique beer. It certainly smells like it was aged in tequila barrels, but the taste is subtle thankfully. It has just the right amount of sweetness  from the agave and honey to keep it balanced. This is one fun beer.
Lost its Way IPA (on cask) – Really nice. When I asked what it was, they said "it's like a double IPA". It was nothing earth shattering, but a much enjoyed IPA and worked well on cask (something I don't always enjoy).
Point the Way IPA (from the brewery) – Hoppier then I remember, but still not super overly hopped like a lot of California IPAs. It was really nice. Whatever they changed (if anything), I like it.
Vegan meatballs – Spicy, but a nice texture. The cornbread was excellent and the portion quite generous. Good snack.
Vegan Banh Mi – This was the only disappointment for the day. It was really big, but just kind of bland. They are on the right track, but need more flavor (more sauce? lime juice?). This was a new item and they were realllly busy, so hopefully it will get better in the future. I love the idea.
Coconut noodle salad – This salad rocks. I am in love with it. I want to learn how to make it.
They were giving guided tours of the brewery for the party, but you had to sign up to get on them, which I failed to do, so I had to give myself a tour. After lunch I wandered around the grounds and made my way to the blue building which is the heart of their brewing operations. I had been in there before, but there were plenty of new things to look at. They were pouring a few beers in the brewery, so I grabbed a pint of Point the Way IPA to enjoy while I looked around. There was a barrel aging area, a canning line, lots and lots of empty cans, and more fermenters. Even with the new stuff, it looks like they still have lots of room to expand the operation.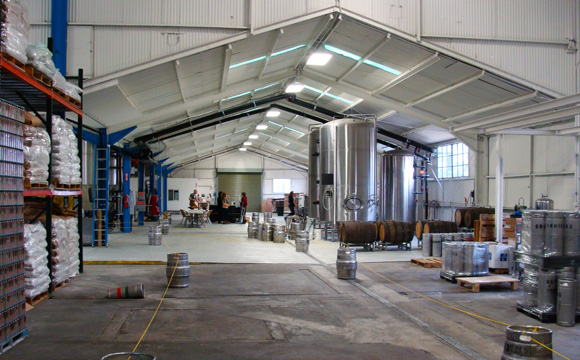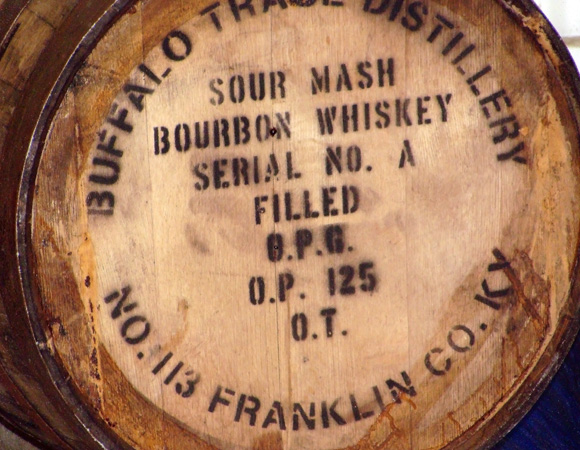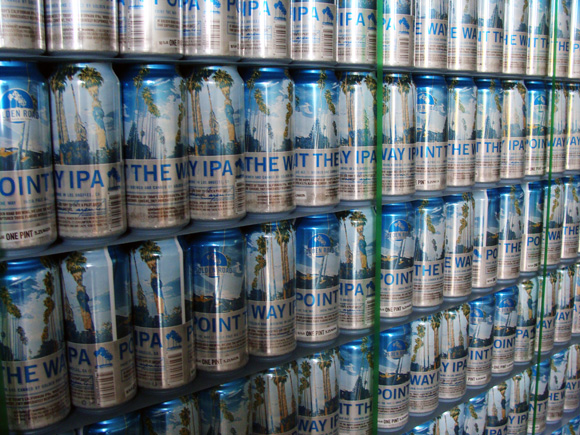 I had to take off a little bit before 4pm, so I made my way back to the pub to finish my beer. The party was getting even livelier and the place was packed! The lines were getting pretty long, but everyone still seemed to be in good spirits and were having a great time. Before leaving I bought one of their newly released (and super awesomely packaged) 6 packs as a souvenir. It felt great putting truly local LA beers in my fridge when I got home. Thankfully cans of Point the Way IPA and Hefezweizen will be available in stores around LA, so I can keep my supply high (for more info on the cans, here is an interesting article I can across).
Even though this was my third time visiting the GRB pub, the grand opening felt special and was really exciting. If I didn't have somewhere I had to be, I could have stayed much longer.
I had a great time talking to good people, drinking excellent new beers and eating some vegan fare. I am really happy to see the continued success of Golden Road and will continue to look forward to what they have in store for the future. Whatever it is, I'm guessing it'll be good. Cheers!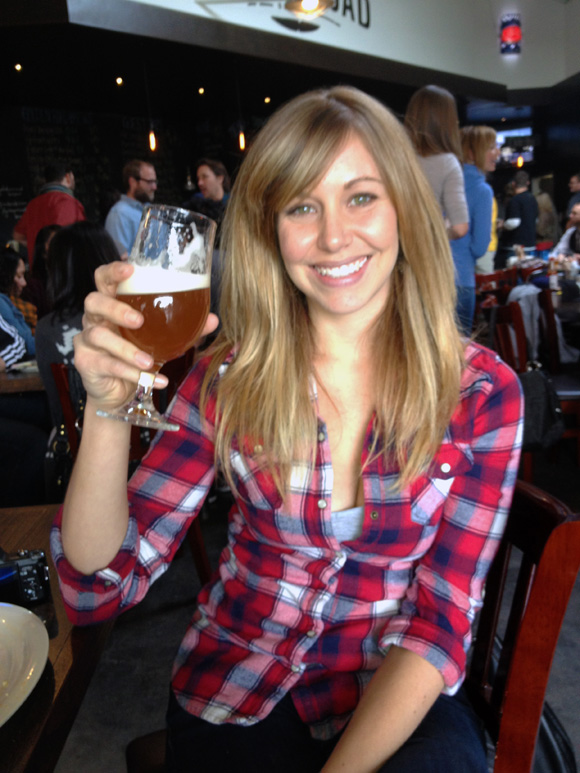 Golden Road Brewing
5410 West San Fernando Rd.
Los Angeles, CA
11am – 11pm 7 days/week